Welcome
Reaching out for support can be scary.
Maybe you tried to reach out for support before, from family or loved ones, and their response left you feeling rejected or abandoned. Perhaps you learned early on in your life that it was not safe to reach out for help, so you don't know how to advocate for your needs as an adult. One thing is clear, however, and it is that you've reached your limit.
You may sacrifice your needs for the needs of others, you may throw yourself into work at the expense of a social life, or you may be struggling to find a reason to get out of bed every day. You have always longed for relationships where you can be your true self and where your needs can finally be met. You have always wanted to be seen, heard, and felt— but that vulnerability can feel overwhelming or paralyzing.
It is time for a change.
It is time for you to put yourself first and address your unmet needs. It is time to find the safety, security, connection, and stability that you have always needed to thrive in life. As your therapist, we will walk together on this journey as you learn to integrate your emotions, mind, and body.
---
Please contact me to schedule a free initial consultation.
(747)217-1821     |     Send Email
I look forward to helping you make the first step toward your well being.
---
The Benefits of Therapy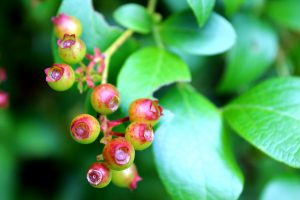 Psychotherapy is effective for providing you with the necessary guidance, support, and relief you have been looking for all this time. By seeking therapy, you are taking responsibility and action to change what no longer works in your life.
With honesty and compassion, I will work with you to create safety and an open channel of communication. The goal of our therapy sessions together, will be to help you develop a sense of security, connection, and stability. Additionally, we will work on the developing the skills of self-compassion and self-protection. These crucial skills will allow you to transition through difficult times, without feeling stuck in the past or present.
As an experienced Associate MFT, it is my honor to assist you in exploring your core issues and move toward a healthy and congruent life. Utilizing a variety of approaches including Emotionally Focused Therapy and the Comprehensive Resource Model, I will work with you to create a treatment plan that is customized to meet your unique circumstances and goals.
"The people we love are the hidden regulators of our bodily processes and our emotional lives. When love doesn't work, we hurt"

– Dr. Sue Johnson